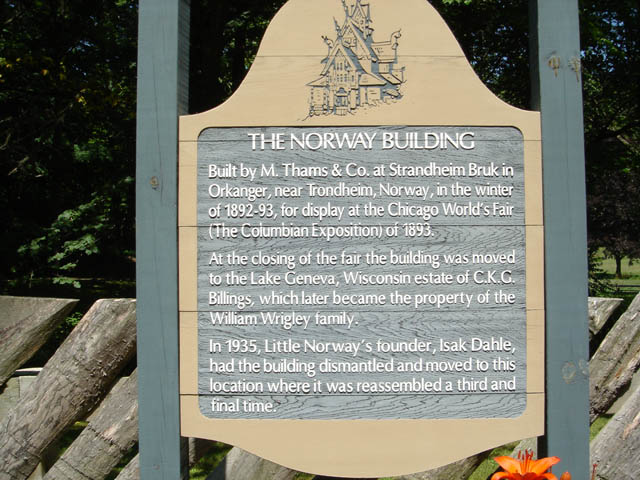 THE NORWAY BUILDING
Built by the Thams & Co. at Strandheim Bruk in Orkanger, near Trondheim, Norway, in the winter of 1892-93, for display at the Chicago Worlds fair (The Columbian Exposition) of 1893.
At the closing of the fair the building was moved to the Lake Geneva, Wisconsin estate of C.K.G. Billings, which later became the property of the William Wrigley family.
In 1935, Little Norway's founder, Isak Dahle, had the building dismantled and moved to this location where it was reassembled a third and final time.